The body changes rapidly during pregnancy, and all these sudden changes can be difficult for your body to adjust to. Chiropractic care allows these changes to be integrated into the body with ease.
SCROLL TO SEE 4 BIG BENEFITS OF CHIROPRACTIC CARE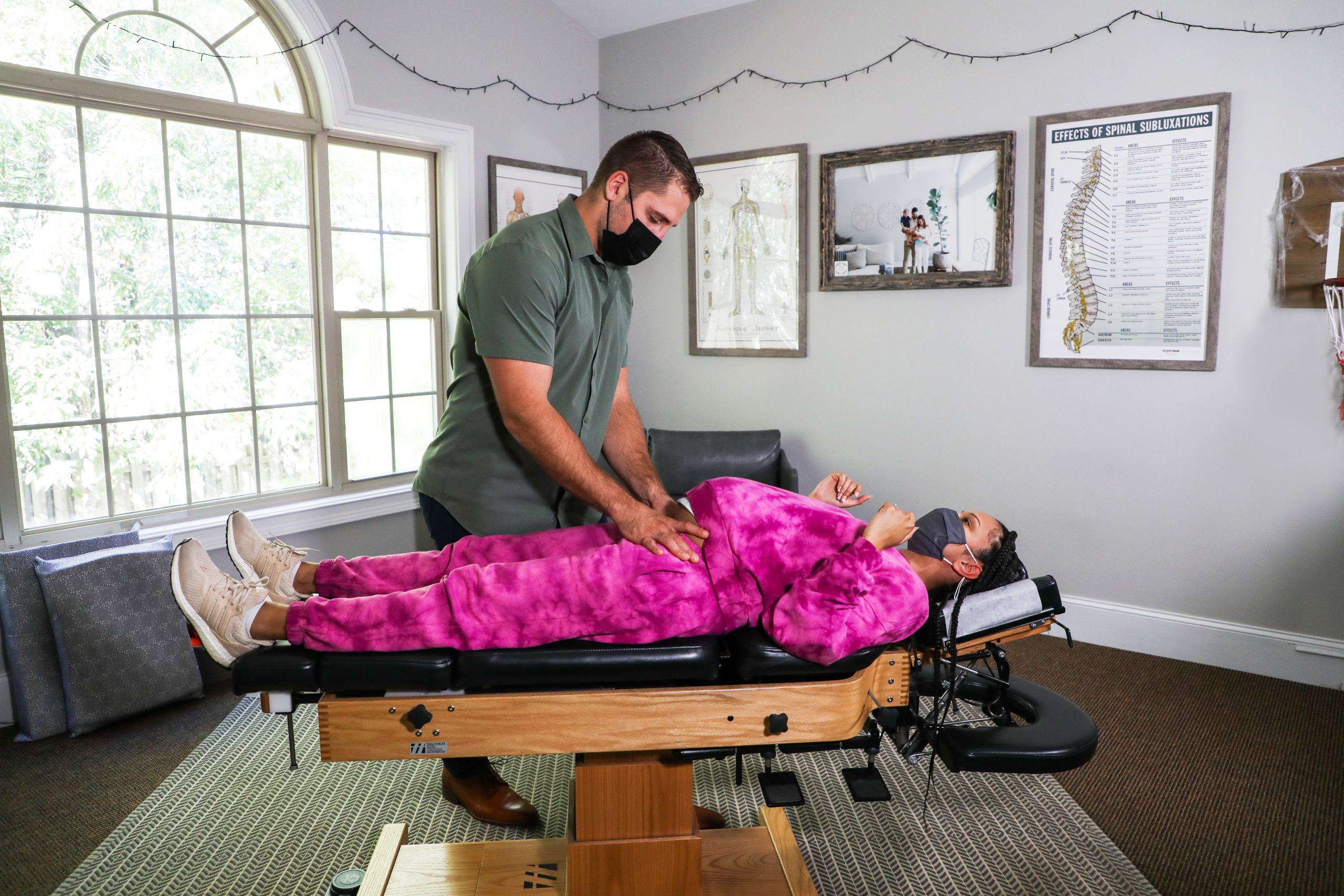 1 – RESTORE PELVIC ALIGNMENT AND BALANCE NERVOUS SYSTEM TO OPTIMIZE ENVIRONMENT FOR PROPER FETAL POSITION
Prenatal chiropractic removes stress and tension on the pelvis and nervous system, providing your baby with the needed room to move and position themself in the best way possible, potentially reducing the need for interventions at birth.
2 – DECREASE LABOR TIME AND LABOR PAIN
Pelvic alignment strengthens the pelvic muscles and allows the baby to smoothly pass through the labor canal. When your baby is in the proper fetal position and is able to pass through with ease, labor time and pain can both decrease.
3 – RELIEVE LOWER BACK PAIN
Lower back pain is a common nuisance throughout pregnancy. This typically is an effect from  postural changes as your body learns how to carry the new belly weight. 
Aligning the spine can alleviate this back pain and help relieve the postural changes that are associated with pregnancy.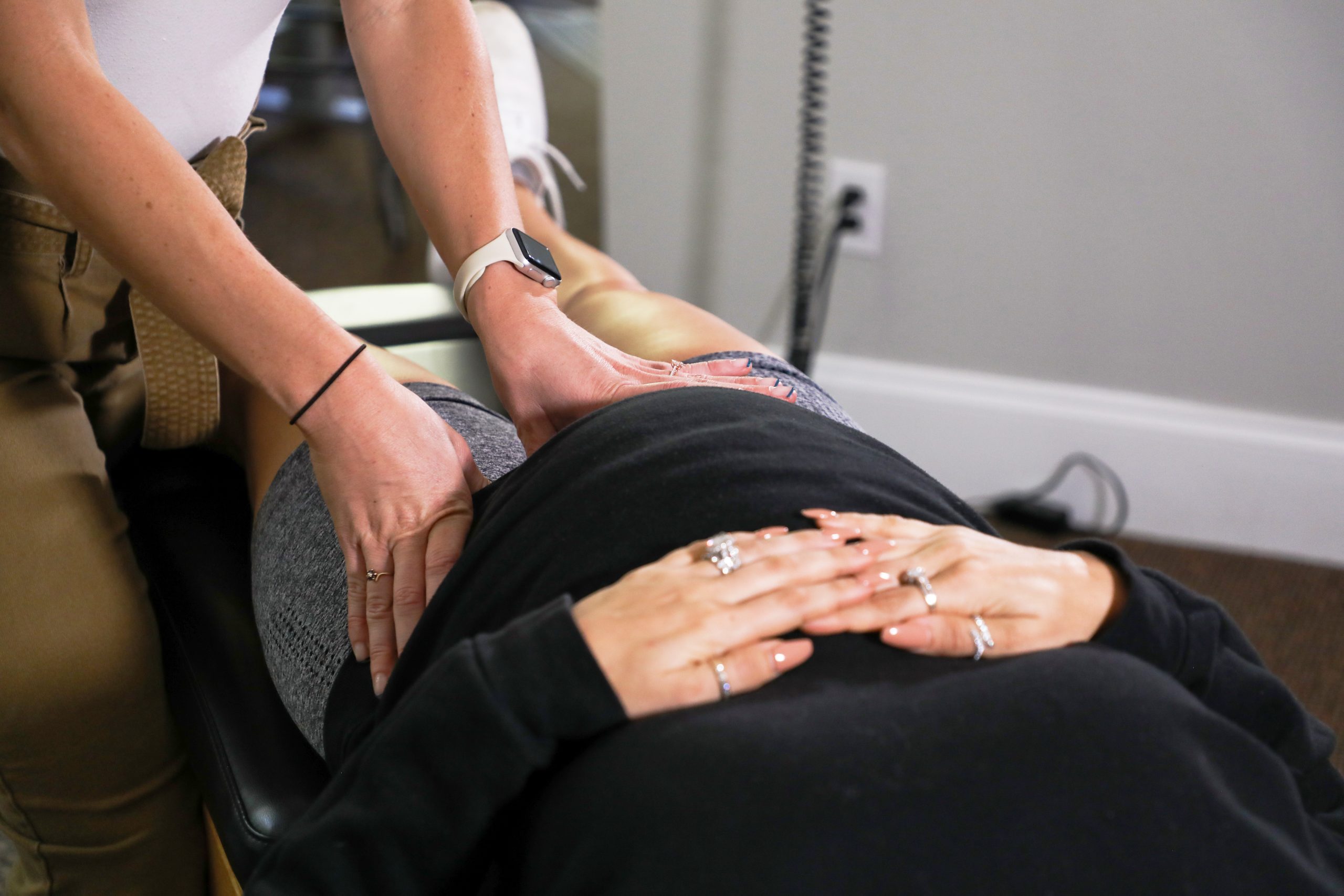 4 – IMPROVE SLEEP QUALITY AND COMFORT
As the body rapidly changes, it can become increasingly more difficult to find comfortable sleeping positions. 
A chiropractor can help you find new sleep posture techniques that work with your new belly to help you get some sleep.
OUR TECHNIQUE
Our doctors are specialized in Webster Technique, which is a specific chiropractic analysis and adjustment for prenatal patients.
This technique was developed in 1978 to balance the pelvis, muscles, and ligaments. The adjustment is gentle and effective in establishing pelvic alignment to create a proper, balanced environment for the baby and improve nervous system function in pregnant women.
Ensure a better pregnancy with chiropractic care.
By caring for the spine, you allow your body to better adjust to the rapid changes that come with pregnancy. Get better sleep, relieve pain, and reduce your chances for interventions at birth.