Care That Changes Your Life.
Personalized Chiropractic Care in Alpharetta to Help You Feel Better and Function Better.
"Crew exists for the community. When the people of Alpharetta, Milton, and Roswell feel at their best, they'll do what they love to the best of their ability. Flourishing cities start with healthy spines." - Dr. Eric Bayliss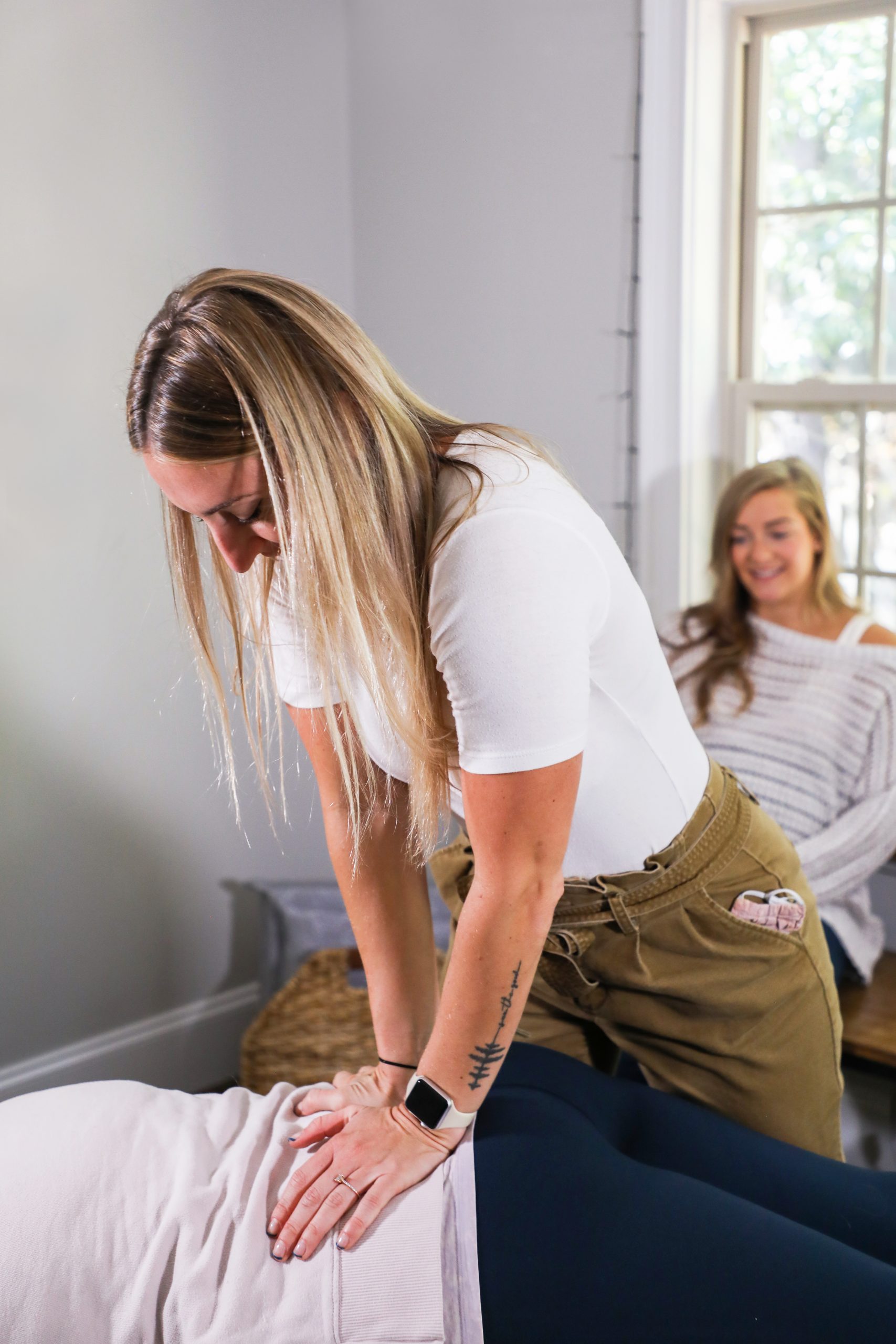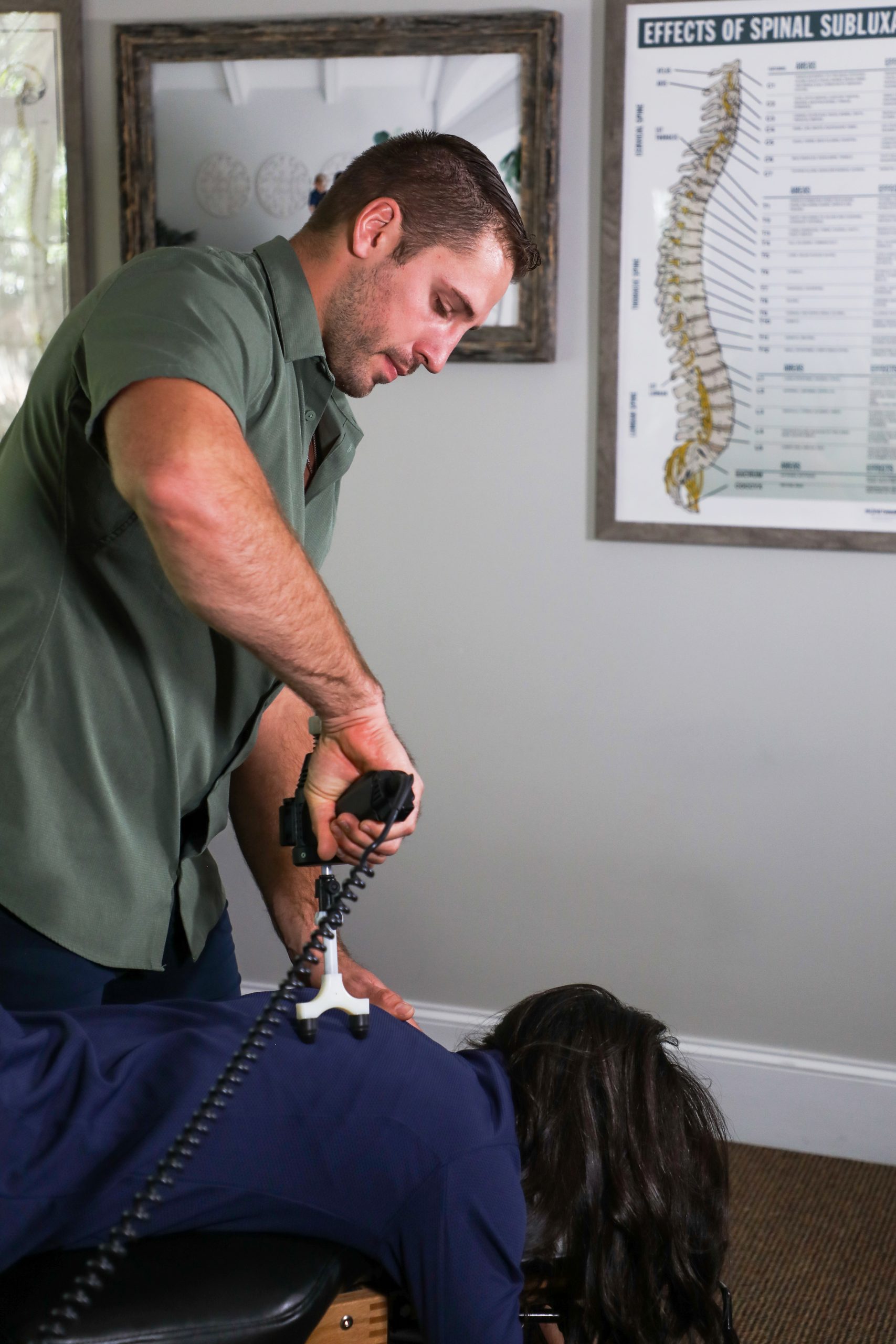 CHIROPRACTIC CARE FIXES THE ROOT OF YOUR PROBLEMS
Your Central Nervous System Controls Everything
Chiropractic care offers you a solution that's bigger than treating symptoms.
A misaligned spine can often result in:
Headaches
Sleeplessness
Anxiety
High Blood Pressure
Weak Immune System
Depression
Finally, A Doctor's Visit You Look Forward To
From energetic greetings, to family coloring tables, and walls decorated by our community of patients, our office is a haven to get back to health and elevate wellness.
How Will Your Life Change?
Enhancing Everyday Wellness in Our Community

Best experience I've ever had with a chiropractor. Not only are they great people who know how to care for each patient, they are great at explaining chiropractic medicine and and what to expect during treatment.

The staff are all so professional, friendly, and flexible. Dr. Eric and his team at CREW are the best I've experienced in all of my chiropractic care. 100% recommend!

I've gone to several chiropractors over the years and Dr. Eric is the ONLY one to correct my spine curvature within 3 months! My digital nerve scan also cleared up in those same 12 weeks! I highly recommend CREW Chiropractic!

The whole team is amazing! Dr. Eric has given me hope that I didn't have before I started seeing him. I figured I'd be in pain for the rest of my life. But I felt better after my first adjustment and he continues to help week after week.

As a Crossfit Games athlete I need regular adjustments just to keep my body healthy but I also go just for health-anxiety relief, digestion, girl cramps, and overall prevention of disease! This is a place you will love!

I have suffered from migraines, loss of vision, and insomnia for over 8 years and have tried everything under the sun. That is until I met Dr Bayliss and his wife … they changed my life for the better and I will be forever grateful for Dr Bayliss and his team.
CHIROPRACTIC CARE CHANGED DR. ERIC'S LIFE
A Firsthand Experience of the Benefits of Chiropractic Care Changed Everything
After a spinal injury as a high school football player, Dr. Eric wasn't able to raise his arms above his head. He met with a chiropractor for an adjustment and one visit allowed him to not only lift his arms again, but opened his eyes to the life-changing benefits of chiropractic care. He's dedicated his life to helping others experience the same.
"My journey to chiropractic care began with skepticism, but I never could have guessed that the events that followed would change my life forever."
How is My Health Progress Tracked?
We've designed our care programs to keep you encouraged by your results.
Every 12 visits, our team of chiropractic doctors and massage therapists will celebrate your progress through posture analysis, digital nerve scans, and x-rays.
Our goal is to move you towards health, function, and get you feeling better and smiling bigger.
You only have one spine, one nervous system, one opportunity at health – what would wellness mean for you?
Chiropractor-Approved Products for Work & Home
RETHINK THE WAY YOU OPERATE AT WORK AND HOME WITH PRODUCTS THAT MAKE IT EASY.
Our team of chiropractors put together a list of items we use on a daily basis that can dramatically improve your wellbeing with regular use.
We recommend these 7 products for your office, work from home desk, or daily workout routine…