Humans are the most malleable during infancy – this means it's easy for misalignment to happen, but it's also easier to keep things aligned and set up for successful growth.
We love to start seeing infants as young as a few days, even hours! Regular infant adjustments make life easier on baby and on parents, and here's why.
KEEP READING TO LEARN EVERYTHING YOU NEED TO KNOW ABOUT INFANT CHIROPRACTIC CARE.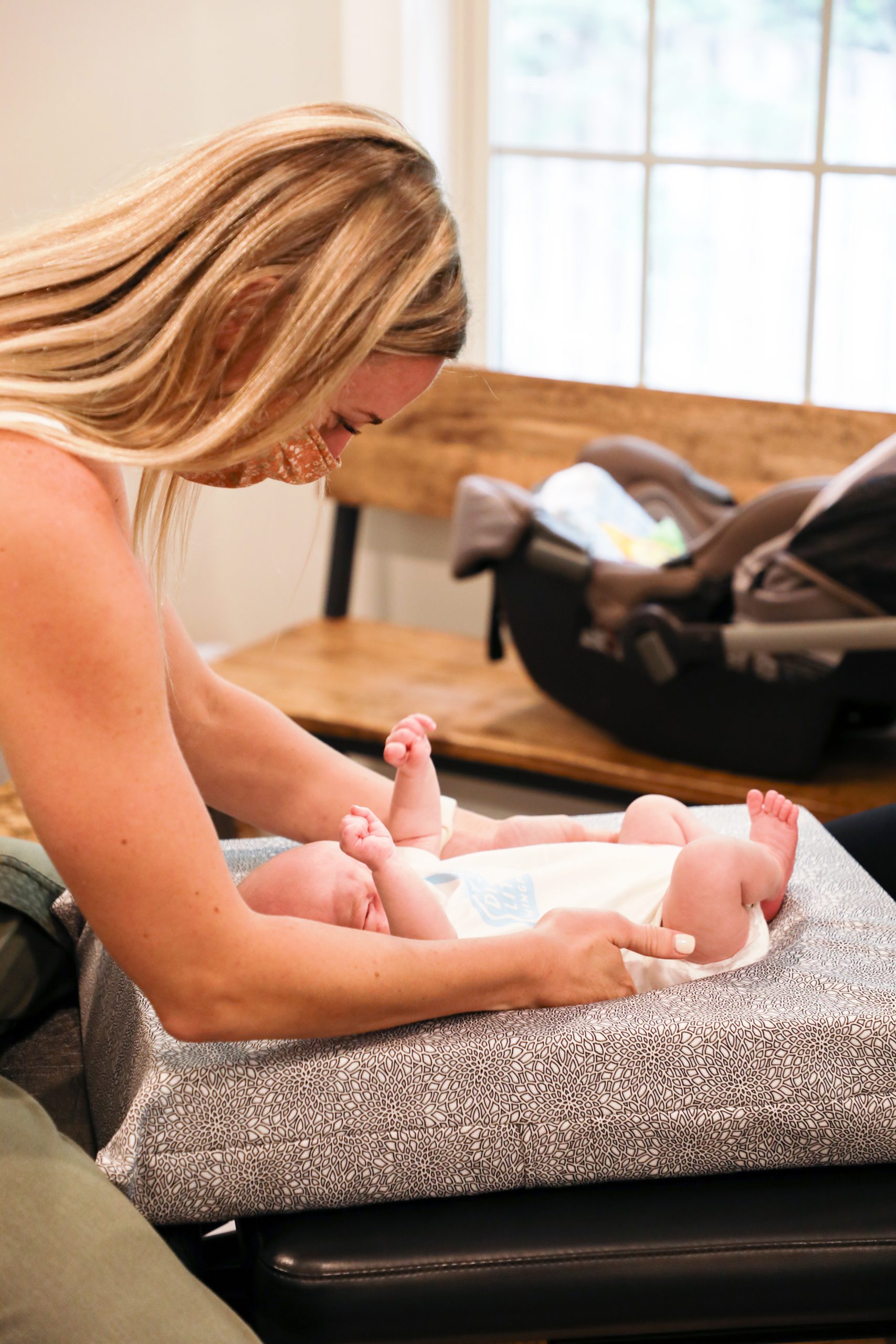 WHAT ARE THE BENEFITS?
What aren't the benefits? Many, many, many common newborn troubles can be remedied with gentle chiropractic treatment.
Signs that can indicate a baby's nervous system is not functioning optimally are:
– Difficulty breastfeeding/latching
– Ear infections
– Reflux
– Colic
– Digestive issues
WHEN SHOULD I BRING MY INFANT TO THE CHIROPRACTOR?
Best time to get babies adjusted is as soon as possible! 
Birth is traumatic for a baby – excessive force, abnormal positions in the uterus, or complications during delivery can create misalignments in the spinal column of a newborn and compromise their nervous system function.
65% of the neurological development in an infant occurs within the first year of life. The younger your infant is, the more they'll benefit long-term from chiropractic adjustments.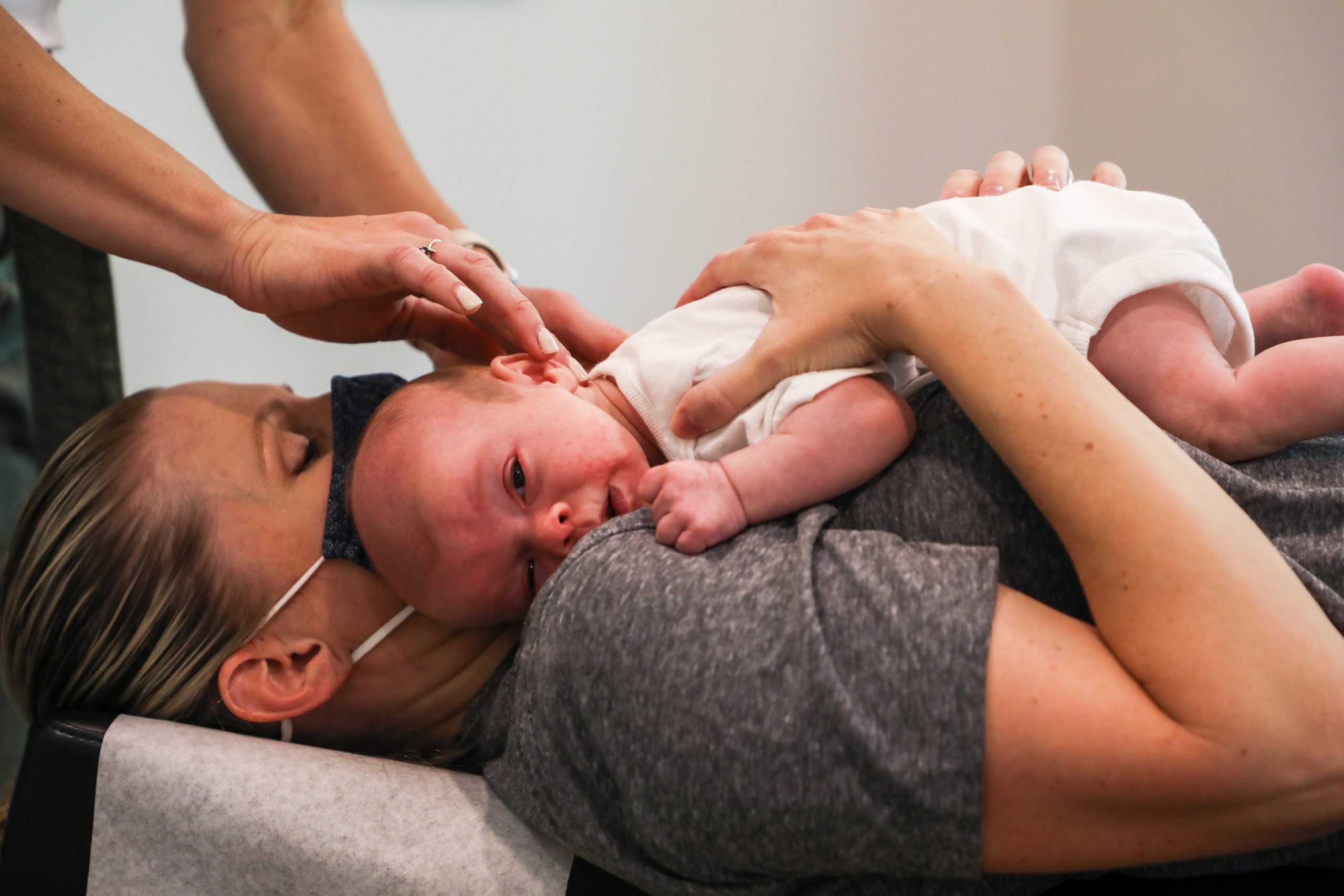 ARE BABY ADJUSTMENTS SAFE?
YES. Newborn and infant adjustments are very gentle and specific. 
Our doctors are trained to treat infants and kids with gentle pressure to keep them comfortable while experiencing a safe and effective adjustment. The amount of pressure used during an adjustment is similar to the amount of pressure applied to check the ripeness of a tomato.
Let your little one experience the big benefits!
And you'll experience them, too! Relieve common newborn issues and make life a little easier for you and your baby, because being a new parent is hard enough.