Children heal and experience changes quicker than any other population.
So many common issues parents see with infants and kids can be traced back to the nervous system! Because they are so malleable, children can easily have things knocked out of place and interfere with development. 
The earlier your kids get seen with chiropractic care, the better the long term health benefits they'll receive.
CHIROPRACTIC CARE CAN BENEFIT YOUR INFANT OR CHILD IN THESE FIVE WAYS: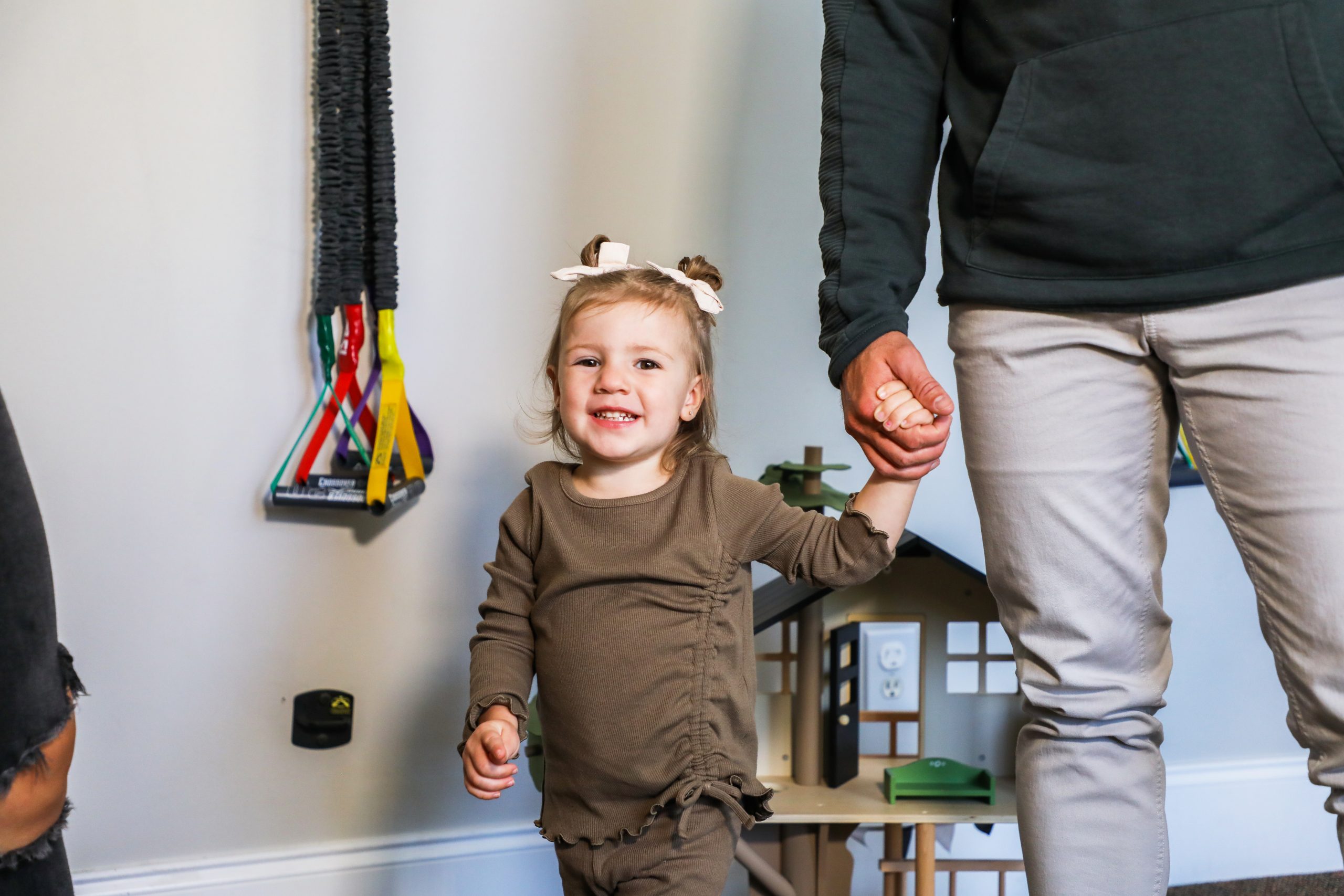 1 – MAINTAIN A STRONG IMMUNE SYSTEM
The last thing you want to hear as a parent is that someone in your child's class came down with something…here it comes.
Regular chiropractic adjustments result in a stronger immune system and can help your child fight off whatever is going around school, decrease sick time, and aid in relieving digestion, constipation, and reflux issues.
2 – IMPROVE SLEEP 
Sleep is one of the most important factors in proper development and issues at night can affect function during the day.
Insomnia, bedwetting, and other common nighttime hindrances can dramatically decrease or even go away altogether when your child's spine is in alignment and all parts of the body are receiving messages and functioning properly.
3 – SUPPORT NEURAL BRAIN DEVELOPMENT
Childhood is often when we start to see concentration issues, behavioral issues, and mood changes. More and more, kids are being diagnosed with ADD and ADHD, anxiety, and depression. These imbalances in the brain affect life at home, school work, and overall well being. 
With regular chiropractic adjustments, these inhibitors can be minimized or corrected early!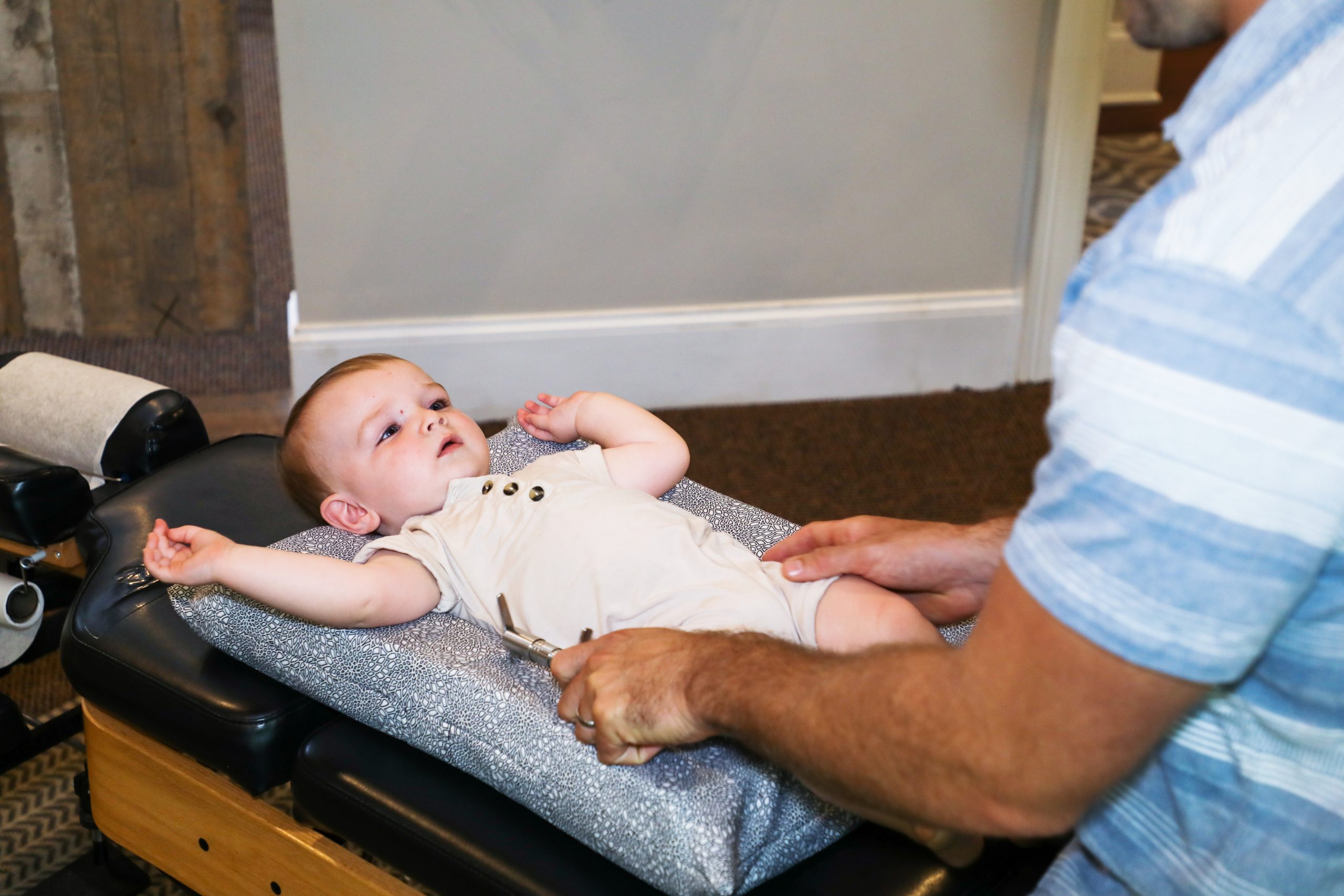 4 – CREATE PROPER GAIT PATTERNS
Gait is how a person walks: the way the toe, heel, and knee all work together to push off and land back down again. As your child learns how to sit up, crawl, or run, there are a number of ways that funny gait patterns can develop and affect the way that they function as adults. 
Those funny patterns often come out in sports, too. If they develop a funny pattern, it could cause a future injury that can be avoided early. 
Creating that nice, normal function from birth throughout development gives them a better chance to perform and last in whatever sports they decide to do.
5 – EASE COMMON NEWBORN TROUBLES
Birth is a traumatic experience for a baby! All the squeezing, squishing, and pushing to get through the birth canal can leave your newborn's spine a little out of whack. Luckily, babies are the easiest to adjust since they're so fresh and malleable. On the other hand, they are fragile and can get misaligned by the slightest touch. 
Spinal misalignments can often be the root cause of many newborn issues: nursing troubles, colic, reflux, torticollis, constipation, and more. 
Being a new parent or adding another child into the mix is hard enough, ease the transition with infant chiropractic care.
Ensure healthy growth and development through all stages of childhood.
Take advantage of your child's ability to heal, correct, and align quicker! Plus, by solving some of these issues, your life will likely get a little bit easier 🙂
Still curious? Click here to learn more about pediatric adjustments.
Make your first appointment with one of our pediatric specialists.