A simple way to change your daily habits and improve your health is to rethink the way you operate at work and home with products that make it an easy shift. 
You spend most of your day at work, so getting the right approach to your spine health at work can lead to a healthier life and benefit you in so many ways. 
Our team of chiropractors put together a list of items we use on a daily basis that can dramatically improve your wellbeing with regular use. We recommend these chiropractor-approved products for your office, work from home desk, or daily workout routine.
LET'S GET STARTED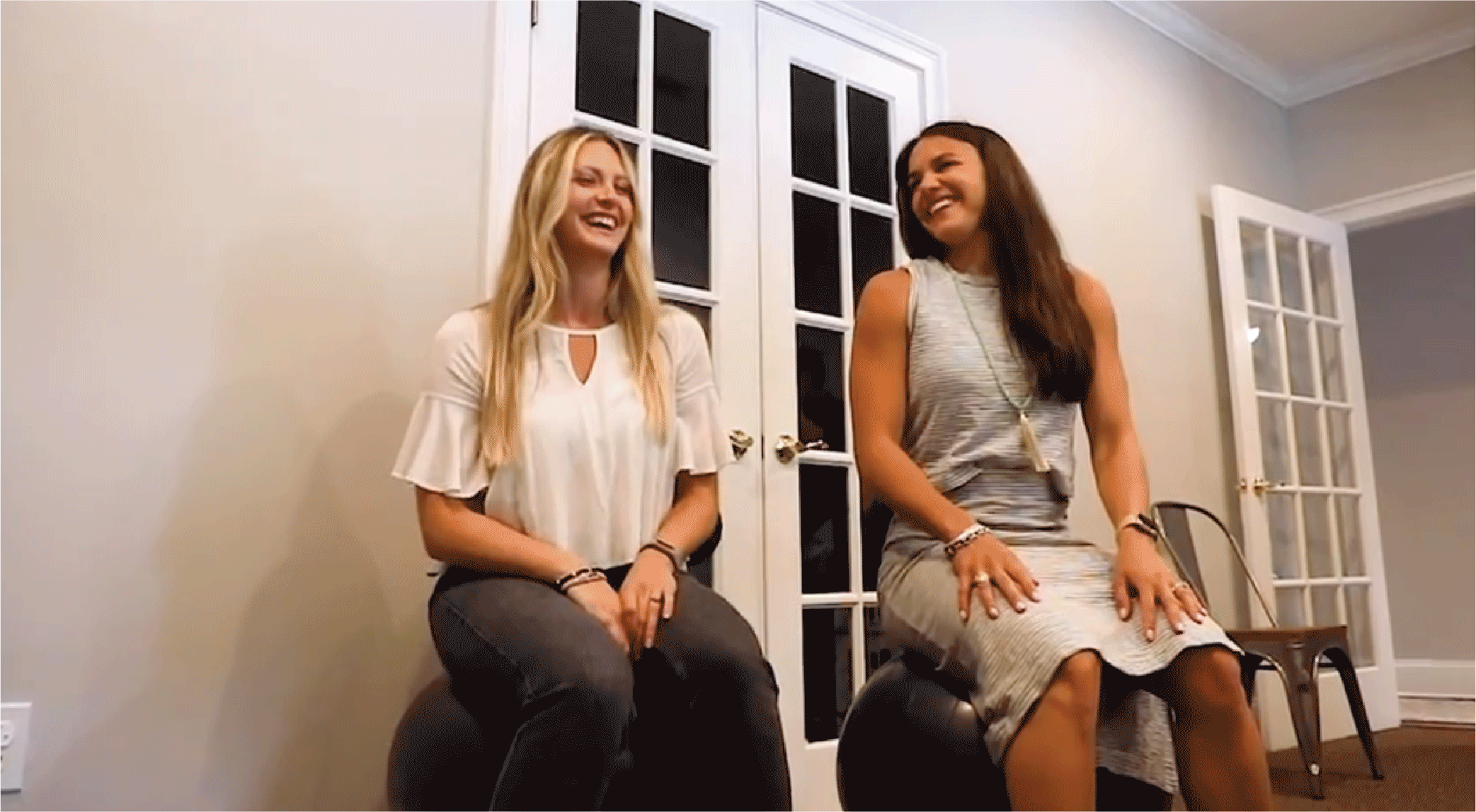 We use this high intensity massage gun everyday! 
The vibration is good for stiff muscles and helps bring in fresh, new blood full of nutrients. It also  pushes out metabolites like lactic acid which cause soreness. 
This is a great product for recovery and getting rid of pain FAST. 
If you've been in the crew office in Alpharetta, you may have wondered what those weird yoga ball chairs are behind the front desk…
Yoga balls are different from regular chairs in that they require you to move a lot! It's designed in a way that you can't just sit still – you have to use and activate your core muscles, which is not often the case at most desk jobs.
These chairs strengthen your core and keep your spine aligned… and honestly they're just plain fun to sit in. If you find yourself sitting most of the day for your job, add to cart now!
Bands in general are an amazing and versatile tool in any workout – shoulders, posture, rotator cuff, etc. Check out Marcus Filly's band workouts – these are great to add into your weekly workout routine.
We especially recommend neck bands for you to keep on hand. Neck bands cause you to activate the back neck muscles, which we don't activate nearly enough!
Those of us who spend a lot of the work day looking down at a computer screen can really benefit from stretching the neck.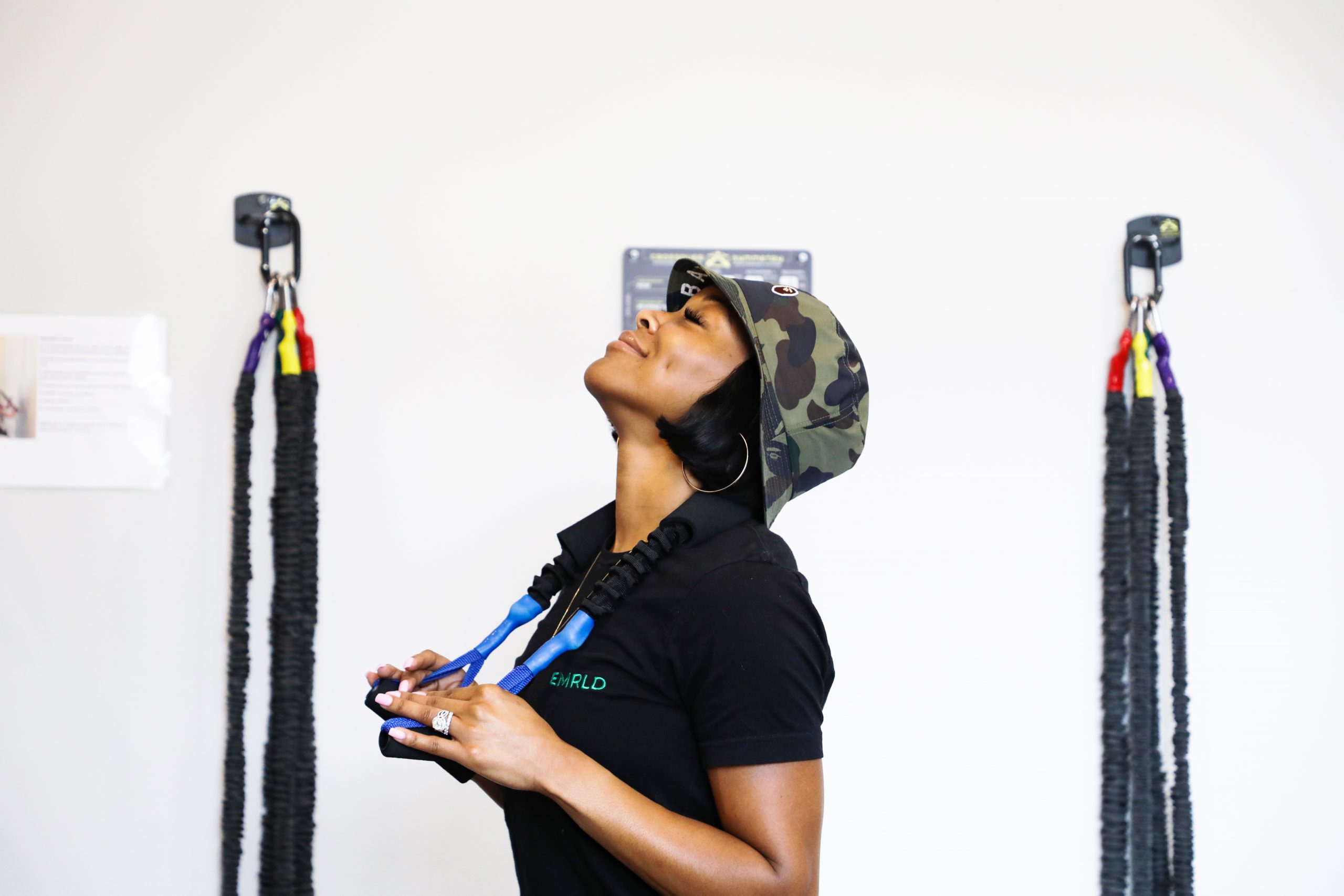 These are a really great products for your daily routine. We recommend stretching over and around it.
Foam rollers are useful for loosening up muscles, moving around blood, and getting rid of stiffness. Most of our athletes are pretty comfortable moving on and getting the most out of foam rollers, but next time you pop into our office let any of our chiropractors show you how to use them and you can stretch with the ones we have available before your appointment.
Lacrosse balls aren't only good for sports equipment! These versatile tools are highly useful for rolling and digging into deeper soft tissue on smaller areas like pecs, shoulders, etc. 
Keep one in your car. Keep one in your office desk. Keep one in your work out room.
So many people have been working from home since the pandemic began and have had the opportunity to fit out their own office space. 
Also…too many people let the work-from-home life move them to a cozy spot on the couch bent over and straining their back, neck, and shoulders.
One of the best things you can do to improve your daily WFH life is getting a desk that can convert from sitting to standing. Such a simple investment to improve your quality of life.
Most people don't drink enough water, but this probably isn't news to you!
The best – the BEST – thing you could do for yourself is get a giant water bottle and carry it with you everywhere. It's a lot easier to drink more water when it's sitting right in front of you all day!
Creating this habit at the top of the new year will benefit you more than you know.
Getting the Right Products Is a Great Start to Care for Your Spine and Central Nervous System
The little differences, baby steps, and incremental improvements you make in your everyday routine can have a dramatic impact.
These products are not solutions, but ways our team at Crew recommends you can make a meaningful difference for your long term health.
Now, go gift something to someone you love and make their life amazing! Or grab a couple new goodies for yourself.