Here's the deal: giving someone a massage when you don't know what you're doing can do more harm than good!
But it's not an excuse to not give good massages – it's a motivation to learn from our amazing massage expert!
If you really want to be a pal and help someone loosen up, we have four tips from our in-house masseuse so you can give massages that actually help.
READY TO GIVE (AND GET) BETTER MASSAGES? HERE'S HOW: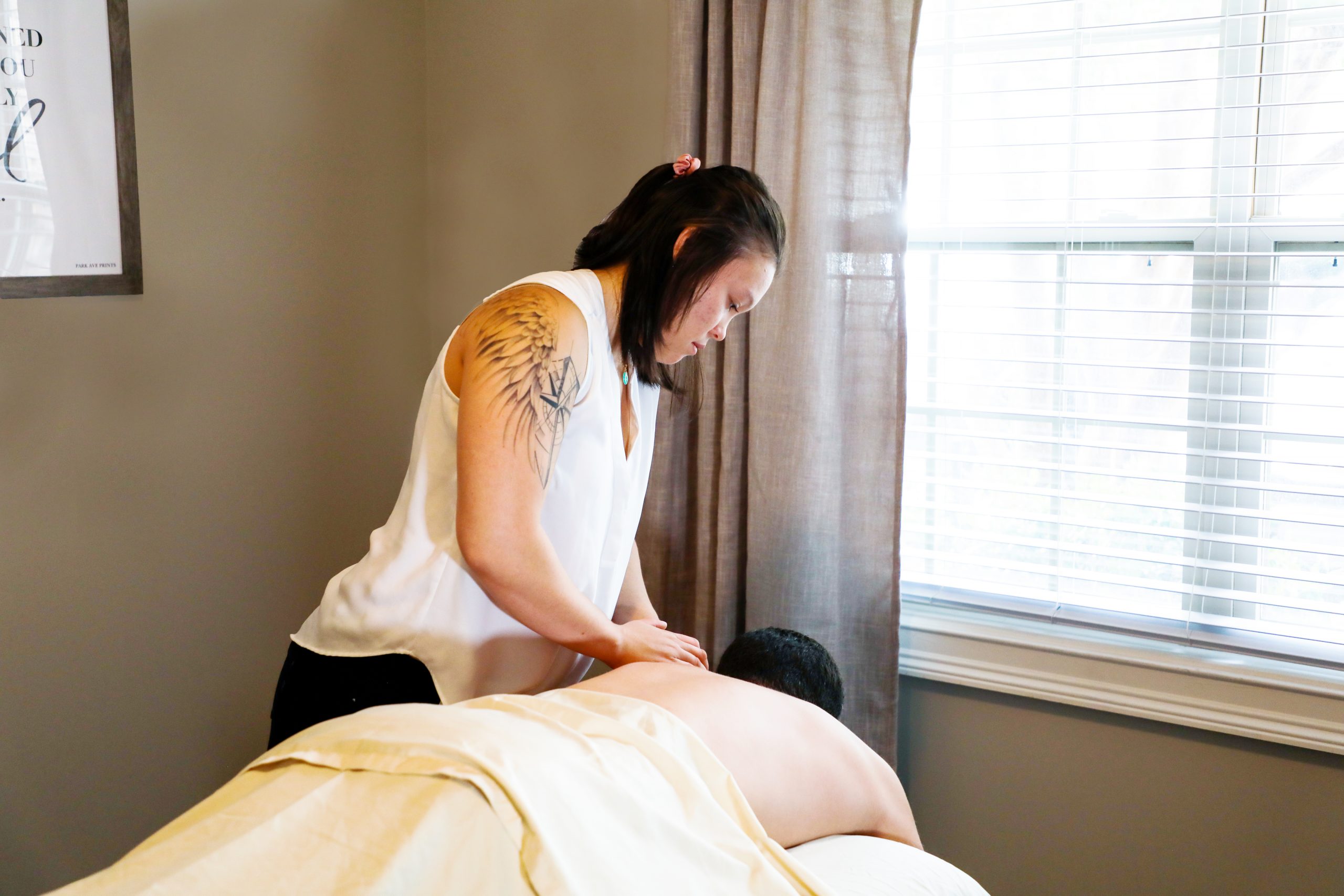 Tip #1: First and most importantly: never work on the bone. 
A massage relaxes the muscles, separating and loosening muscle fibers. If you are on a bone – it will hurt your partner, will not feel good for you, and it isn't promoting wellbeing or healing.
The goal is to relieve tension, relax muscles, and actually help your body maintain its best health.
Tip #2: Give better massages by using the palms of your hands!
You don't want to massage your spouse or partner with your thumbs, you'll just aggravate your thumbs and they'll get tired fast.
Using a rotating motion, knead with your palms and apply varying degrees of pressure to bring relief.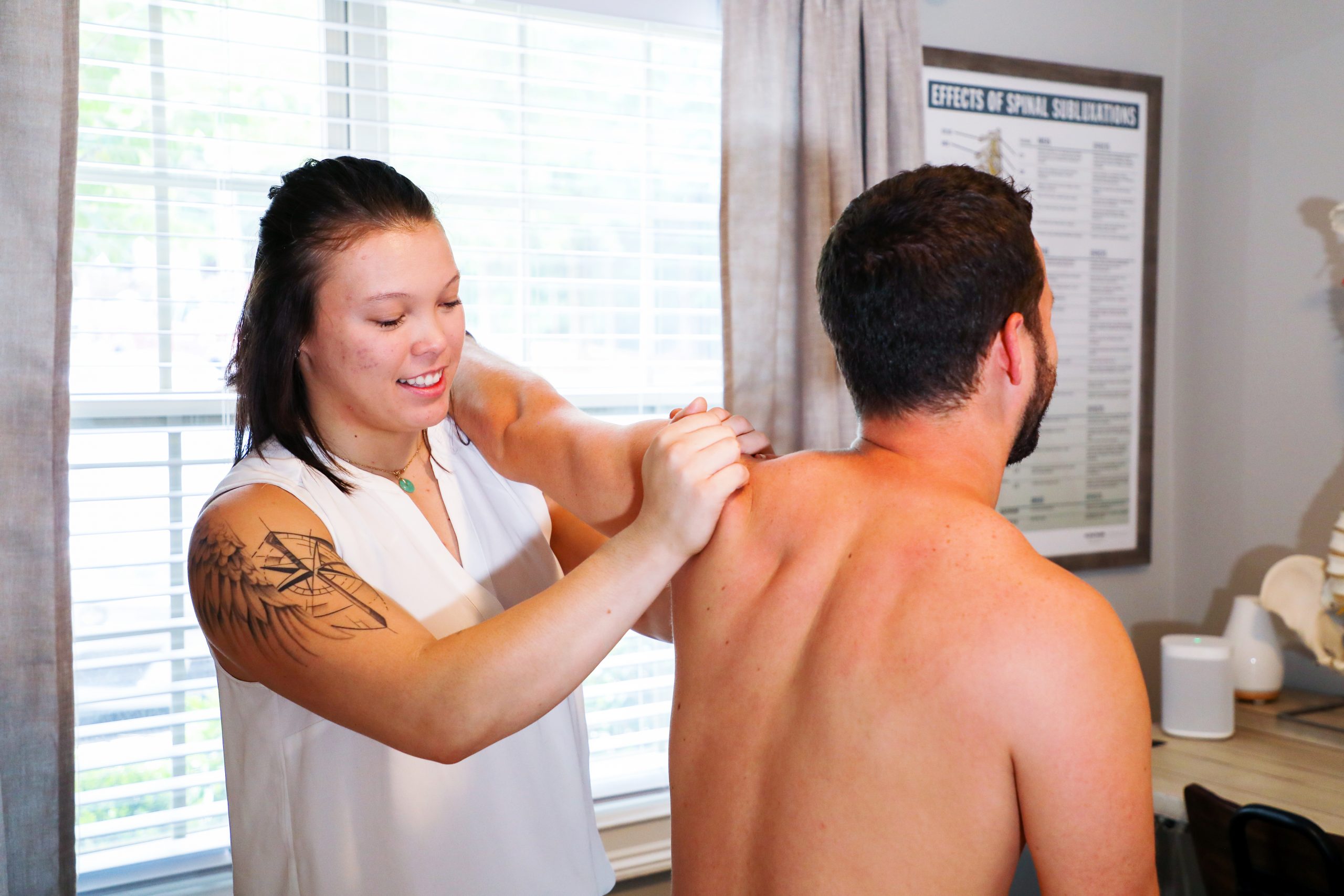 Tip #3 – Pull up on those traps and stabilize the spine.
The trapezius (traps) are the small, often tense muscles at the top of your shoulders and base of your neck. Your traps extend to the middle of your back and help with the movement of your head, neck, arms, shoulders, and torso.
These muscles can easily become tight from slouching over a computer all day, carrying heavy bags over your shoulders, and many other situations you likely find yourself in everyday. Learning how to correctly massage this area can benefit quite literally everyone around you!
At Crew, we use the "grab, squeeze, pull" method for the traps. Simply grab both sides, gently squeeze, and then pull upwards to alleviate tension.
Tip #4 – Stretch out the pecs.
A lot of people spend most of the day with their shoulders and chest in a rounded position over a laptop, phone, or desk. This can cause tension in your pectorals (pecs) – the front upper chest area.
There are two ways we recommend to stretch the pecs out. First, use your fists on the front side of the chest to push backward and stretch the pecs back out. Second, use the palm of your hand to knead the upper back to stretch the pecs from the other side and balance out.
Our four tips for better massages should make an immediate difference.
Look at that, now you're equipped to give the best massages that will actually bring relief! There's nothing like the gift of a good massage.
Now, don't just keep this gold to yourself. Share this information with someone and see if you can teach them how to give you a fantastic massage so you can experience the benefits, too.