We all know that going to a new chiropractic doctor can be intimidating… but we know you will love Crew!
HERE'S A LITTLE RUNDOWN ON:
What's it going to be like?
Where are things?
How much is it going to cost?
How much paperwork do you have to fill out?
Will it take forever?
What exactly are you getting yourself into?
Our goal at Crew is to make your visit as comfortable and simple as possible.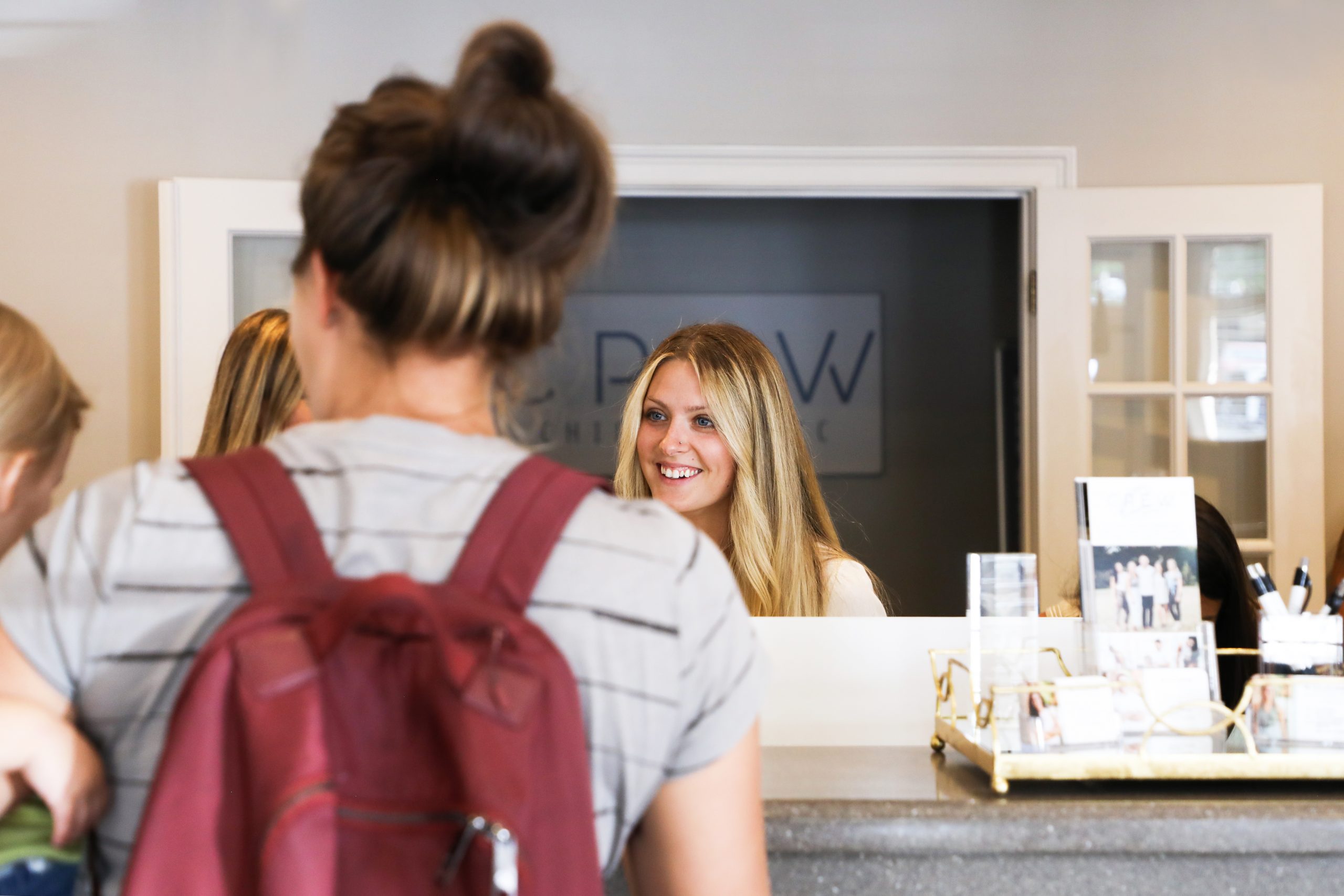 New to Chiropractic Care? Chiropractic care, in short, is taking the pressure off of specific points on your spine.
Anywhere on your spine that has a connecting nerve with pressure on it – connecting to your lower back, neck, stomach, etc. – is what causes your aches and pains.
Relieving that pressure relieves your pain! That's why our team focuses on targeted adjustments that reach your specific pain points.
Every visit starts with a warm welcome and an easy check-in. 
When you walk into our office, you'll find a friendly face and an easy-to-use check-in screen that will let our doctors know you've arrived.
The initial examination takes between 30-45 minutes. After that, you can expect each appointment to last between 10-15 minutes.
We've designed our office to be a comfortable space for you and your family to find healing and get back to wellness.
Our doctors are trained to adjust children as young as newborns, so whether you're bringing your child along for your adjustment or for their own appointment, there is a place for them to feel safe and cared for. 
From our children's corner stocked with books, toys, and coloring, to our gentle and specific child adjustments, we always look forward to having families in our office.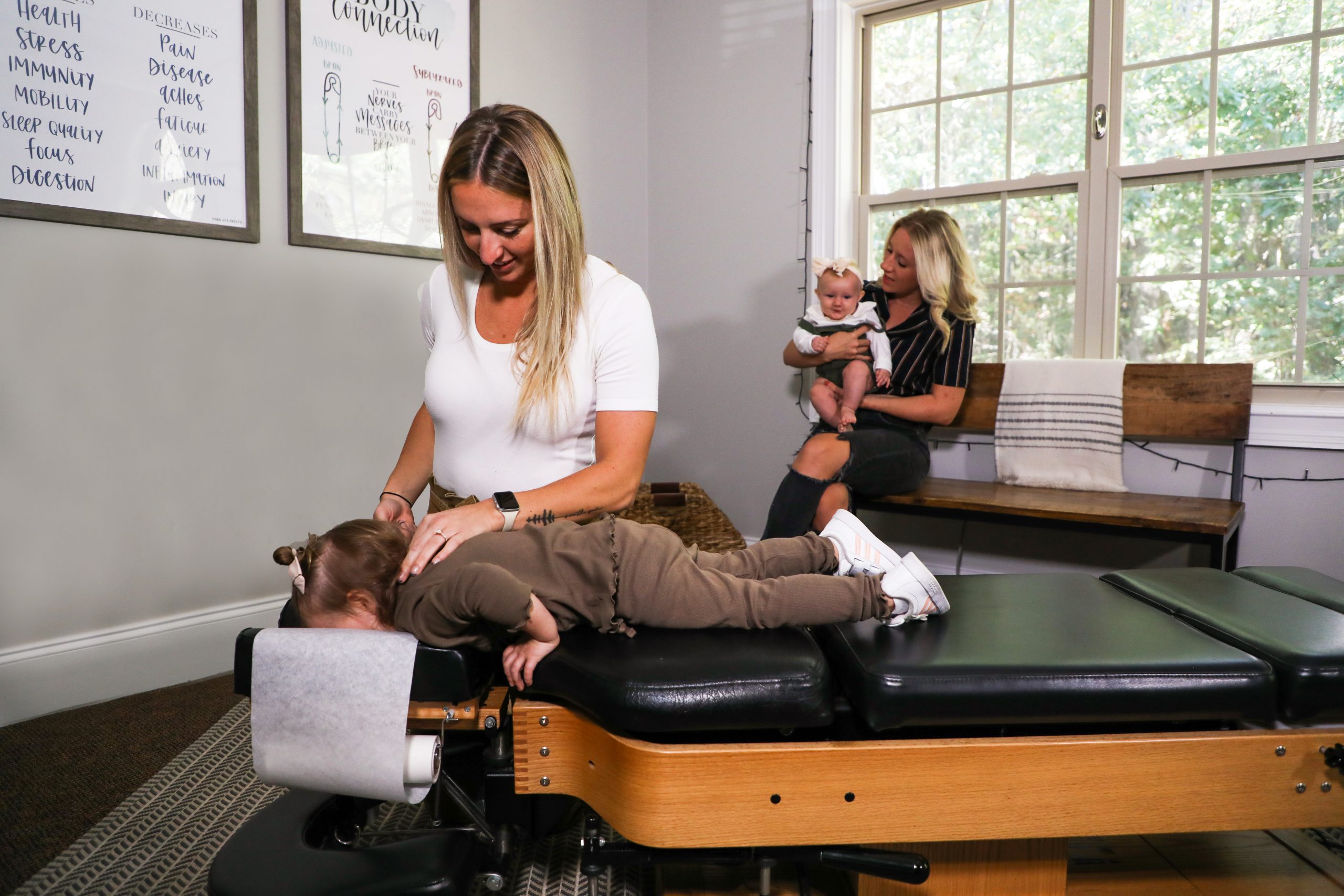 There's a room for every need.
Our massage room caters to athletes, those in recovery, or those wanting further relief following their adjustment.
The spinal decompression room is where you'll find yourself if you have space or hydration issues in your discs. Learn more about that here.
If it's your first time, you'll likely find yourself in the blueprint room. This is where we get the full picture of you through a digital nerve scan, posture analysis, and detailed health history.
Many of our patients utilize the warm-up area before their adjustment. We have various warm-up exercises that can loosen tightness in the neck and back before an adjustment session and work in conjunction with your adjustments to facilitate the healing process.
Our adjustment rooms are designed to fit the needs of every adjustment. Every person is different and every adjustment is different! Whatever your body needs is what we'll focus on. 
Dessert is optional, but highly recommended. After your adjustment, you can make your way into the relaxation room where you'll find massage roller tables. We encourage everyone to take a few minutes to lay down, decompress, and let your adjustment sink in before getting on with your day.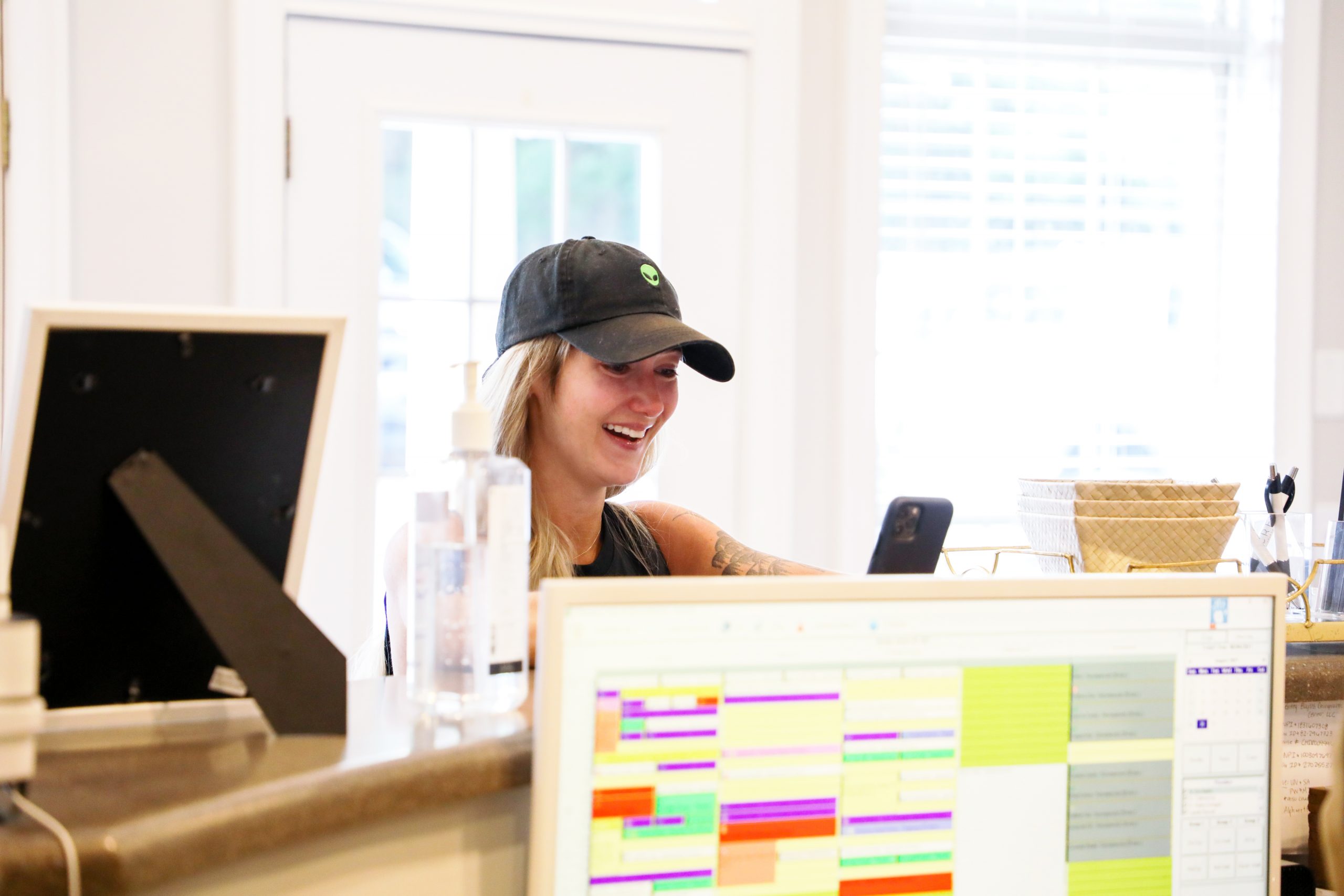 Results don't happen overnight… and that's okay. We'll walk together and see your health and wellness improve and be there to celebrate your progress.
Each patient will receive a tailored wellness plan that we will review together to ensure our recommendations fit your personal health goals. The road to recovery takes time, and in the same way that you can't get a six-pack overnight, issues that have been in your body for decades can't be solved in one visit. 
Every 12 visits, we reevaluate your progress to show you where you've improved and what progress you've made. You'll feel it in many ways, but this is where the rubber meets the road and you see that chiropractic care is giving you the life you want and putting you on the right trajectory for overall health.
At Crew Chiropractic, we want you to feel confident about your wellbeing and health and be your best self.
We LOVE to take the time to explain every little detail of your adjustment and understand your needs, goals, and the latest hobbies you've picked up. If you leave our office with no questions, then we've done our job!
Ready to book your first visit?